✅ NEW - get your business listed and your information shared across social media.
The Christian Association of Nigerian (CAN) has called on the Federal government to withdraw the country's athletes from the on-going Islamic Solidarity Sports Federation in Azerbaijan.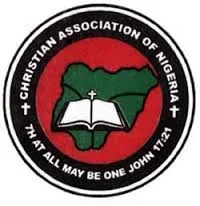 General Secretary of CAN, Rev. Musa Asake, in a statement on Thursday, urged the Federal Government to withdraw the country's contingent immediately from the Games staring today at the Baku Olympic Stadium in Azerbaijan; THIS DAY reports. CAN Also sent a protest letter to the government.
Part of the letter read, "It has come to our notice that the Islamic Solidarity Sports Federation (ISSF) is organising its 4th game titled BAKU 2017 in Azerbaijan from May 12 through 22, 2017. Of concern to us is the information that Nigeria is listed as one of the 57 countries participating in the Games.
"This information is available on the official web page of the ISSF and can be confirmed at:
http://www.baku2017.com/en/countries
.
"The organisers confirmed that the Games are strictly for Islamic countries because the ''ISSF is a section of the Organisation of the Islamic Cooperation (OIC.)''
"We request that this claim and Nigeria's participation should be investigated because, including Nigeria in an international engagement based purely on religion violates the spirit and letter of section 10 of the 1999 Constitution (as amended). We wish to reiterate that Nigeria is a secular nation and any misrepresentation should be corrected without delay, and Nigeria's participation be stopped immediately.
"We further request you to please call those behind this illegal action to order without delay before further damage is done to the nation's identity and the perception of the stance of the government of the day as pro-Islam. Nigeria's membership of Organisation of Islamic Cooperation (OIC) should be withdrawn henceforth."