✅ NEW - get your business listed and your information shared across social media.
The Central Bank of Nigeria (CBN) finally commences the much-awaited market-driven flexible exchange rate regime to ease the foreign exchange (Forex) scarcity in the country, today, Monday 20, 2016.
The new policy has been endorsed by various financial analysts who see it as the final solution to the volatility in the forex market including the International Monetary Fund (IMF) and there are strong indications that the new development would enhance efficiency in the management of the exchange rate with multiplier effect on the capital market.
However, indications have emerged that the apex bank has thrown the door open to other banks to participate, even if they do not meet the criteria as a systemically important banks.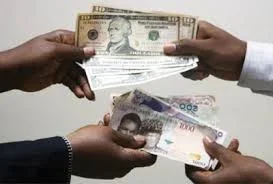 The apex bank had specified in the initial guidelines that those to serve as the bulk traders, dealing directly with CBN, would have 40 per cent liquidity ratio, N200 billion shareholders' funds and N400 billion foreign currency assets for qualification as Foreign Exchange Primary Dealer (FXPD).
The reviewed guidelines state: "In order to further deepen the FX market, the Central Bank of Nigeria has decided to allow any Authorised Dealer who is interested in acting as a Foreign Exchange Primary Dealer (FXPD) to apply even if the said Authorised Dealer did not meet the quantitative criteria stated in the CBN Guidelines for Primary Dealership in Foreign Exchange Products released on June 15, 2016.
Meanwhile, appraising the new policy, Mr Dapo Adekoje, the first Vice President of the Chartered Institute of Stockbrokers(CIS), told DailySun that uncertainty, which characterized the investment climate, would soon disappear completely.