The Federal Government yesterday clarified its position in the ongoing trial of former National Security Adviser (NSA) Mohammed Sambo Dasuki before the High court of the Federal Capital Territory (FCT), Abuja.
According to The Nation, It said the ex-NSA was being tried because he was involved in various activities that bordered on economic sabotage, compromise of the nation's security and endangering the lives of Nigerian soldiers involved in the anti-terrorism fight with members of the Boko Haram sect.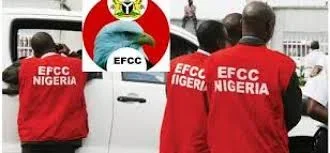 The government said investigation by Economic and Financial Crimes Commission (EFCC) operatives revealed that Dasuki allegedly diverted huge funds meant for the nation's security, with which he allegedly procured properties in foreign cities, such as Dubai and London.
It warned against granting bail to Dasuki on the grounds that he could be attacked by relatives of ill-equipped soldiers, who died in the anti-terror war as a result of Dasuki's alleged diversion of funds meant for the purchase of arms and ammunition for the military.
It said investigation had been intensified to trace his assets in other foreign countries and ascertain where the yet to be located stolen funds are being hidden outside the country.

Read more
[2230]