Some Nigerian Celebrities are going to leading from the front during the anti-government protest being planned by Music Star Tuface Idibia.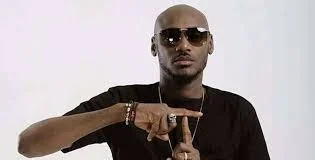 Some big names who have indicted interested in the protest are:
1. Ruggedman - According to the rapper, ''There's need for Nigerians to rise against what is happening in this country having waited patiently for the legislatures that were elected to represent the people all to no avail.''
2. Burna boy - This Music star is ready to die during the protest, ''I'm ready 2 die 4 dis shit. like most or all of you, most times I find myself asking if it's really worth it. But Dis is My home,so fuck it''
3. Davido - He tweeted, "I gallant with you my brother, we go full ground,'' when Burnaboy announced his decision to join the protest.
4. Olamide - '' FIRST MASSIVE NATIONWIDE PROTESTS ON THE 5TH OF FEBRUARY, 2017. A call for good governance. A call for urgent explanation into the reckless economic downturn nationwide. A call for nationwide protests as we say No to the Executive, No to legislatures, No to judiciary... You have all failed us,'' Olamide wrote on Instagram indicting that he'll be joining the protest.
5. I Go Dye - Declaring support for the protest, the comedian said, "Social movement and societal development requires certain actions and inaction. The planned protest is a step in the right direction. Our leadership class in both political and religious circles have failed to defend the weak in our midst.
Other stars joining the protest are:
6. Charly Boy
7. Daddy Showkey
8. M.I
PLACE YOUR ADVERT HERE
Connect with people interested in Entertainment News!
[3820]