✅ NEW - car park, swimming pool, 24 hours light/security and more.
Senator Dino Melaye has announced that notwithstanding the letter from President Muhammadu Buhari urging the Senate to confirm Magu despite his disqualification by the DSS, the secret service has written another letter to the legislature to disqualify the Acting EFCC Chairman.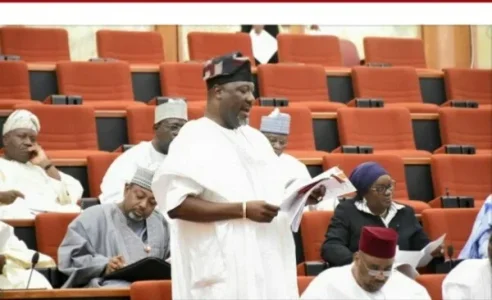 Melaye, during the confirmation hearing for Magu, said the letter was sent to through the Clerk to the Senate on Wednesday.
Melaye said: "You speak the truth you die, you lie and die, i am going to speak the truth. I love you, i appreciate your sagacity.
"Every nominee before Nigerian Senate we do request for screening by DSS, it did not start with you it won't end with you"
Melaye also read Paragraph 14 of the DSS letter on Magu which says "In the light of the foregoing, Magu has failed the integrity test."
In his reply, Ibrahim Magu says two reports were submitted in one day about him and that questions the integrity of the DSS as well.