An Economic Community of West African States (ECOWAS) court, on Tuesday, ordered Nigeria to pay a fine of $3.3 million for the extra-judicial killing of eight persons in the Apo District of Abuja.
The court mandated Nigeria to pay a sum of $200, 000 each to the family members of the persons killed while $150, 000 will be paid to those injured during the operation.
Eight commercial motorcycle riders were killed when a combined team of Nigerian military and officials of the Department of State Security Service (DSS) raided an uncompleted building.
The eight men were later discovered to be taking refuge in the building.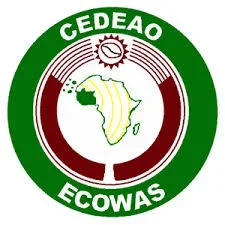 In its judgement, the presiding judge, Justice Friday Chijioke Nwoke, found Nigeria culpable in the killing of innocent citizens and violating the fundamental rights of citizens to life.
"There is no evidence of any attempt that the deceased and the survivals attempted to harm the security personnel. There is no evidence of recovered guns. There is no evidence of bullet or is pellets recovered from the deceased and tendered before this court to prove the claim that the Nigerian security personnel acted in self-defence when they storm the house of the deceased."
"Rather the evidence abounds that the victims were unharmed while the security personnel were the one that open fire on the innocent and the defenseless citizens."
[1886]