✅ NEW - car park, swimming pool, 24 hours light/security and more.
Real Madrid manager Ancelotti is not bothered that Luis Suarez will be making his debut against his team.
On Friday, Barcelona coach Luis Enrique confirmed that the Uruguayan will be making his first competitive appearance for them in the El- Classico game at the Santiago Bernabeu.
Suarez was banned for four months by the world football governing body, FIFA following a biting incident on Italy's Giorgio Chiellini at the World Cup tournament.
Having completed his punishment, Suarez will now make his long awaited debut since making a big-money transfer from Liverpool.
"If Luis Suarez plays tomorrow or not, it won't changes our plans," the Italian coach told reporters on Friday. "If he does play, it's not a problem for us.
"Luis Suarez is a fantastic player, I like him a lot. It's good news for football that he is now able to play."
Ancelotti, who is in his second year as Real Madrid boss, believes the Catalan club have been boosted by Luis Enrique's appointment this summer and highlighted Lionel Messi and Neymar as danger-men.
"Barca seem to me to be a more motivated side - they have a new coach and new players," he continued. "Defensively, they're very solid.
"I have a lot of respect for Luis Enrique, if anyone thinks I have tried to provoke him, they are mistaken.
"Defending against such good team with Messi and Neymar is very important. I don't think we have an advantage in midfield, either.
"We'll do the same as we always do: try to not give Barca any space. It's not just about stopping one player."
European champions trail Real Madrid trail La Liga leaders Barca by four points heading into Saturday's clash - a game Ancelotti believes is the pinnacle of football.
"Preparing for the Clasico is very easy, at least, because we know Barcelona," Ancelotti added. We have to do everything very well - defending and attacking.
"The perfect team doesn't exist, we're not perfect, we have defects like everyone else. But there isn't another game in the world with this so much quality."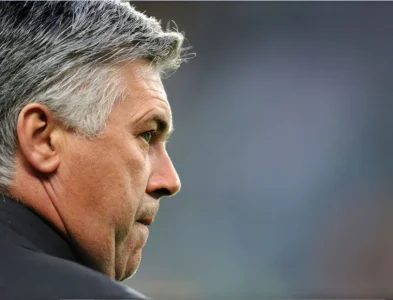 Last edited by a moderator: