Jose Mourinho was a surprise attendee at the Eva Carneiro employment tribunal on Tuesday as the former Chelsea manager arrived just minutes after the physiotherapist at Croydon Employment Tribunal.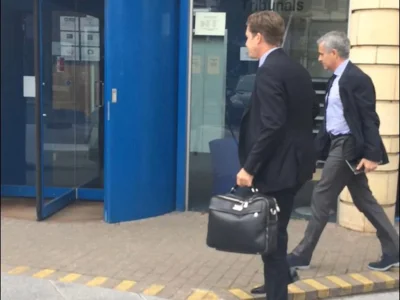 Carneiro is claiming constructive dismissal against Chelsea and is also pursuing a separate legal case against Mourinho for alleged victimisation and sexual discrimination during their time together at the Premier League club.
Mourinho is expected to be required to attend the tribunal on Monday and Tuesday next week to answer questions from Mary O'Rourke QC, the barrister representing Carneiro. O'Rourke stated on Monday during the hearing's opening day that it would take more than one day to cross-examine the recently appointed Manchester United manager.
However, after Carneiro had arrived with her legal team and walked into the Croydon Employment Tribunal reception, Mourinho was seen walking towards the building alongside Chelsea's head of communications and public affairs, Steve Adkins.
Mourinho did not say a word as he entered the revolving doors, and after Carneiro had walked up the stairs inside towards the room that would hold the hearing, Mourinho soon followed.
As part of the paperwork submitted on the first day of the tribunal, it was claimed by Chelsea that Carneiro had "rejected a £1.2m payment" to drop the matter, as well as turned down a return to her job with the club on multiple occasions.
PLACE YOUR ADVERT HERE
Connect with sports news readers!
[897]