Former governorship aspirant of the All Progressives Congress (APC) in Kogi State, Adinoyi Ojo has died in a ghastly motor accident on the Akure-Abuja express road on Sunday night.
Sahar Reporters reported that the Kogi state All Progressives Congress (APC) stalwart was returning from the 80th Birthday Anniversary of Former President Olusegun Obasanjo when the fatal accident occurred.
"He was trying to escaped from some armed robbers on the Akure express-road when his vehicle ran into a wide ditch, somersaulting and he died instantly," a source told Sahara Reporters.
The source further disclosed that members of his bereaved family have been contacted over the unfortunate incident.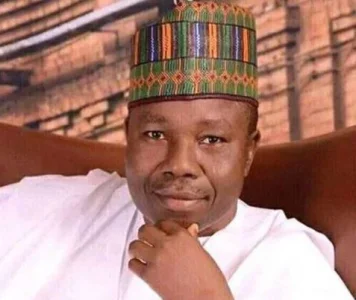 The deceased apart from being a politician was also a seasoned journalist was the biographer to former President Olusegun Obasanjo before his untimely death.
Mr. Adinoyi Ojo Onukaba was among 21 governorship aspirants that contested the 2015 governorship primary ticket of the All Progressives Congress (APC) in Kogi state.
He was born on March 9, 1960, in Oboroke-Ihima, Okehi LGA of Kogi State to the family of Mallam Shuaibu Onukaba and Hajia Aisha Onukaba.
[1942]