The Federal Government will train 100,000 graduates as extension workers out of the 500,000 graduates to be engaged as teachers.
Vice President, Prof. Yemi Osinbajo made the declaration while launching the agricultural sector roadmap entitled: "The Green Alternative: Agriculture Promotion policy 2016 to 2020'' in Abuja.
The vice president also called for policy alignment of all government's economic plans.
"This particular alignment is crucial. Just to give some obvious example: you cannot have a policy of encouraging local production of food and on the other hand have a high tariff on imported agricultural equipment.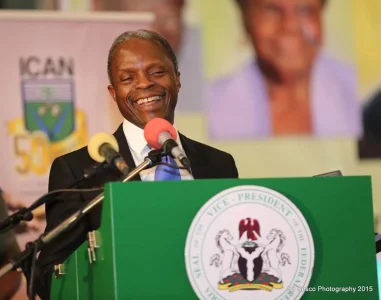 "The social investment programme, which is possibly the largest in recent history, is designed to align with the design of our agricultural and other policies. "And so, as part of the 500,000 teacher corps that we will be engaging, 100,000 of them will be trained as extension workers for our farms.''
Osinbajo further said that the road map had identified the inability to meet productivity challenge of self-sustenance due to inefficient farming model inadequate seeds, irrigation, and crop protection.
He said the administration met an economy in meltdown and had to take difficult decisions to repair the huge damage done by dependence on oil, not investing in infrastructure, deepening diversification and increasing reserves.
[690]