The federal government said yesterday that it is shutting down Internally Displaced Persons (IDPs) camps in the North-eastern states of Yobe and Adamawa.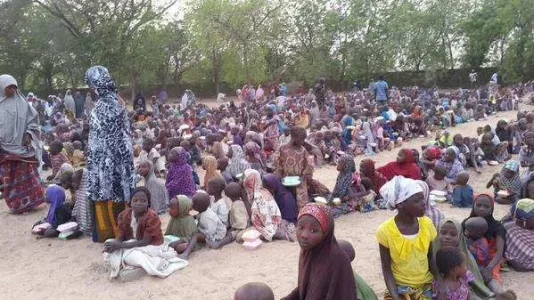 The Director General of the National Emergency Management Agency (NEMA), Mohammad Sani Sidi, made this known at a press conference to mark this year's World Humanitarian Day in Abuja.
"We have camps in Yobe, Adamawa and Borno states but as we mark this day, I want to tell you that most of the camps have been closed down," he said.
Sidi said the 12 camps in Adamawa have been closed while six of the seven in Yobe have been shut down as displaced people have started returning home voluntarily following the liberation of their communities by the military and the establishment of state structures, adding that most of the remaining camps were in Maiduguri where there are over one million IDPs from Borno State alone.
"We have 26 formal camps in Maiduguri but displaced persons in the camps in other states are voluntarily going back home. I can tell you that almost 40 percent of the camps have been closed," the NEMA boss said.
He however, added that there were still some 80,000, 26,000 and 55,000 Nigerians in refugee camps in Cameroon, Chad and Niger Republic, respectively.