President Muhammadu Buhari, on Monday, said he was under serious pressure from Nigerians to establish a national airline as Nigeria hosts International Civil Aviation Organisation, ICAO.
Buhari also reiterated the determination of his administration to speed up the improvement of aviation infrastructure in the country for the benefit of the country's economic development.
Speaking while receiving the President of ICAO, Muyiwa Aliu, at State House, Abuja, yesterday, Buhari told his guests that he was under tremendous pressure from many patriotic Nigerians to establish a national carrier.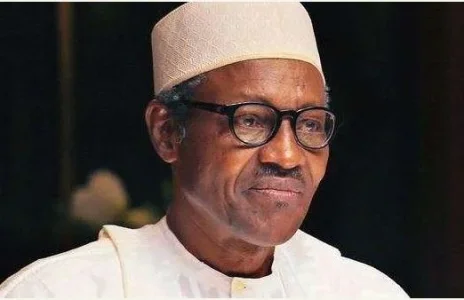 "I equally support a national airline for both patriotic and economic reasons. We have enough trained citizens, including pilots and engineers. But Nigerians need to know how we lost the one we had before," he said, referring to the defunct Nigeria Airways.
Buhari declared his total support and commitment to work with regulatory agencies in the aviation sector to make air travel safer throughout the country.
According to a statement by the Senior Special Assistant to the President on Media and Publicity, Garba Shehu, the President, who received three awards recently won by Nigeria from ICAO, expressed delight with the high ranking accorded Nigeria in safety and security at the nation's airports, following measures put in place to address gaps in airport security.
[823]