✅ NEW - get your business listed and your information shared across social media.
Governor Benedict Ayade of Cross River State, a former senator, a professor of environmental studies was in Lagos for an interactive session with relevant stakeholders involved in the forthcoming Calabar Festival.
On the sidelines of the meeting the governor had an interactive session with newsmen during which he opened up on his style and strategic approach to governance.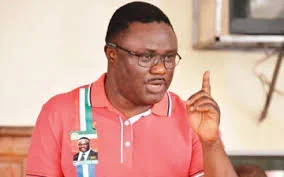 He said: "The state knows what I inherited. In spite of the challenges of the state, the state is rich and great. If I don't have ideas, then I can say that Cross River is poor".
"How can Cross River State be poor with 152 kilometres of Atlantic Coast? How can Cross River State be poor with huge deposits of gold, bauxite, tantalite, tin, silica, kaolin and on and on? How can Cross River State be poor when you have the most civilised souls, a people that are very dependable, people who are not aggressive and materially crazy"?, the governor laments.
"How can you have such rich heritage, people of such distinctive character and honour and you say the state is poor? To me I believe that I inherited a very rich state."
Read full Interview
here