ISIS extremists have banned citizens from wearing football shirts of several Premier League sides including Manchester United, Manchester City and Chelsea.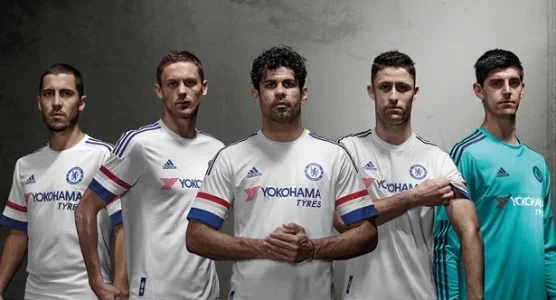 The rules laid out by ISIS' Hisba religious police in Al-Furat province in Iraq forbid people from wearing football strips made by sportswear giants Nike and Adidas.
Other kits belonging to European teams such as Barcelona, Real Madrid and AC Milan are specifically mentioned in decrees plastered around the area.
Repressed citizens face 80 lashes in public if they break the rules.
Manchester United Manchester United shirts are prohibited under the rules. Adidas/Chelsea FC Chelsea Away Shirt Chelsea shirts are also among those banned
England, France and Germany international shirts are also among the banned memoribilia.
West Brom and Sunderland shirts would also be prohibited according to the rules.
Earlier this month, the terror group banned football referees from one of its ISIS strongholds for practicing the laws of FIFA instead of Sharia.
[2726]