✅ NEW - get your business listed and your information shared across social media.
The Senator Representing Kaduna Central, Shehu Sani, on Sunday in Kaduna distributed one hundred thousand transistor radio sets in seven local government areas under his senatorial district.
"This is to raise the political consciousness the people and have more access to information on what is happening within and outside their localities", he said.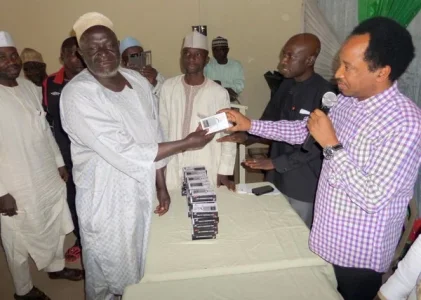 "We come from the part of the country where the major and most important source of information is the radio. "Radio is an empowerment, a form of education and enlightenment. "It enables people to have access to information and also have an opportunity to express themselves," he said.
According to him, radio has for decades been the only medium where people in the North get better informed. "I am sharing it to downtrodden within the cities and the rural areas so that they would be abreast with what is happening within their own locality, national and state "he said.
- NAN