✅ NEW - get your business listed and your information shared across social media.
Kowa party has condemned in totality the new fuel price regime announced by President Muhammadu Buhari-led federal government.
The party said this in a statement released by its National Youth Leader, Mr. Jude Feranmi.
The statement reads in part: "Today, we have finally decided to respond to the incompetence and incoherence of this administration in what has now turned out to be a repeated act when it comes to issues of national importance affecting the daily lives and indeed the lives of Nigerians both home and abroad.
"We condemn the insensitivity of this administration and the lack of empathy on the situation that Nigerians currently face, not for a disagreement in the need to remove totally the cankerworm that manifests itself in what we call 'subsidy' or the need to deregulate completely the downstream sector of the petroleum industry. Our condemnation arises out of rational and emotional consideration on the experiences and the situation that Nigerians are currently facing.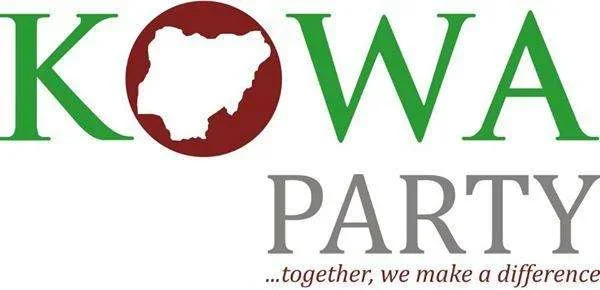 "It is unbelievable and almost inhumane that the Federal Government after subjecting Nigerians to almost a year of suffering in different shades of queues, sweat and commodity price hikes decided to subject Nigerians to more suffering just a few days after a form of hope was restored when the controversial budget was finally passed.
"President Buhari was quoted as saying that he feels the pains of Nigerians and that he hears our cries. We are forced to ask if this quote was indeed Mr President's original thoughts or the thoughts of the speech-writer whose job it was to draft the ceremonial speech".