✅ NEW - car park, swimming pool, 24 hours light/security and more.
Prince Agina, a middle-aged man, on Wednesday told an Igando Customary Court in Lagos State that his wife, Obianuju, has been poisoning his meals since 2008.
The union which was consummated on Dec. 24, 2006 in Anambra had been blessed with three children. Obianuju was also accused of frequent fighting and infidelity by her husband.
"Since 2008, I have noticed that my food was being laced with poison, which has resulted to my deteriorating health; as I am standing here, I'm sick. "Usually, I travel a lot. On one occasion when I returned home; I noticed that the centre table in our home had broken; when I asked my daughter how it happened, she told me that one uncle broke it. "This means my wife brings other men into our matrimonial home whenever I travelled because my daughter knows all her uncles.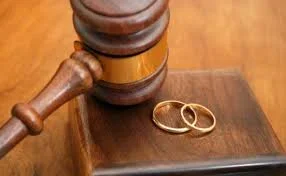 The Wife:
The respondent denied all the allegations leveled against her by her estranged husband. "My husband has diabetes and hypertension; and he keeps eating those foods that the doctor warned him to desist from. "Please tell me why he won't be sick always.
"He married me a virgin; so why will I start sleeping around now, why will I bring men into the house where my children are staying with me. "He abandoned me and the children for four years when he travelled to Angola and he wasn't sending money from there for our upkeep.
Court

The president of the court, Adegboyega Omilola, referred the couple to the Alternative Dispute Resolution (ADR) office for possible settlement. Omilola said the couple should appear before the ADR members on Feb. 25, while he adjourned the case to March 7 for further hearing.
Source:
Vanguard