An unidentified man on Monday evening attempted to commit suicide by jumping into Mile 2 River, Lagos.
According to New Telegraph, the man, who was later rescued by some divers in a speed boat, reportedly shout "Buhari, Buhari, Buhari," jumped into the river.
"Buhari's government has finished me and my business. I can't afford to live anymore. Bye, bye to Nigeria," he was quoted as saying.
When he was rescued, the emergency unit from the Lagos State government gave him first aid.
The man was too weak to talk after the incident.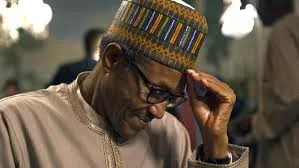 On Wednesday, the
National Bureau of Statistics (NBS) released the second quarter of 2016 report with Nigerian economy hitting worst recession in 29 years.
In the Second Quarter of 2016, the nation's Gross Domestic Product (GDP) declined by
-2.06%
(year-on year) in real terms. This was lower by 1.70% points from the growth rate of –0.36% recorded in the preceding quarter, and also lower by 4.41% points from the growth rate of 2.35% recorded in the corresponding quarter of 2015.
[1060]