✅ NEW - get your business listed and your information shared across social media.
Robert Mugabe, President of Zimbabwe said his country is the "most highly developed country in Africa" after South Africa.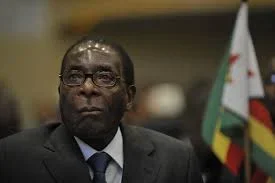 Mugabe made the remark while speaking at the World Economic Forum on Africa in Durban. He said, "After South Africa, I want to see what country has the level of development that you see in Zimbabwe."
"We have over 14 universities and our literacy rate is over 90 [%] – is the highest in Africa.
"Yes, we have our problems… but we have resources, perhaps more than the average country in the world, is it gold, diamond, coal… and our agriculture is very viable and this year we will have a bumper harvest."
Zimbabwe is number 154 on the UNDP's Human Development Index in the world. Nigeria is at number at 152.