✅ NEW - get your business listed and your information shared across social media.
Nigerian Naira, Tuesday tumbled at 283.75 to a US dollar, fourteen official business day after the Central Bank of Nigeria removed peg on the country's currency rate.

Naira closed 282.25 to a United States Dollar on Monday according to data retrieved from Bloomberg news.

At the close of the trading period today, the Naira was spotted at N283.75 to a US dollar at the inter-bank market as against its opening value of 282.25.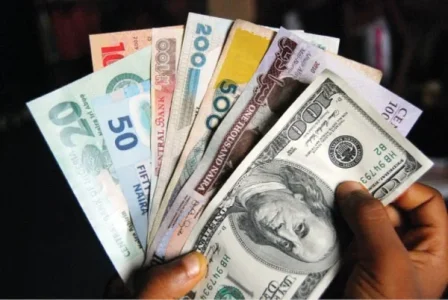 Friday- Closed: 282.25

Today Open: N282.25

High Rate: N283.75

Low: N280.10
Related:

Naira Watch: Tracking Nigeria's Currency [Day 13]