✅ NEW - car park, swimming pool, 24 hours light/security and more.
The National Space Research and Development Agency (NASRDA) on Monday said the appearance of the first astronomical lunar crescent for June 2017 will be recorded in Nigeria on June 25, 2017, between 6: 29p.m and 8:40 p.m..
Once the crescent is sighted, this year's Ramadan fast will come to an end, the agency said.
The Nation Newspaper report quoted NASRDA's Head of Media and Corporate Communications, Felix Ale, as saying in a statement that the "first appearance of the moon can only be sighted with the eyes given a very cloudless sky without any atmospheric disturbance, while the first lunar crescent can be best sighted with the aid of charged couple device imaging, astronomical telescope or any optical astronomy instrument."
He explained that the proper sighting of the crescent with the eyes will bring to an end to the ongoing Ramadan fast as would be officially announced by the Sultan of Sokoto to all Muslim faithfuls in line with Islamic tradition, the newspaper said.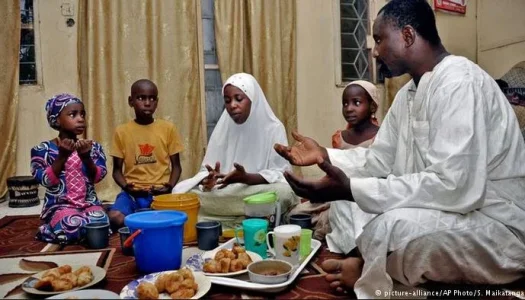 The report further quoted the space agency as explaining that "the first astronomical lunar crescent on the 25th June 2017 between 6:29 pm and 8:40 pm will have Port Harcourt, Adamawa, Maiduguri, Taraba, and Damaturu as first to witness the appearance of the first young lunar crescent at about 6:29 pm concurrently to 7:20 pm; while the Lunar Crescent will be sighted lastly in Sokoto state between 7:49 pm – 8:40 pm.
"All other states of the federation will experience the lunar crescent between the estimated time of 6:29 pm and 8:40 pm on 25th June 2017."
According to the report, the results released by NASRDA indicated precise dates, appearance time of the first crescent, sunset as well as moon set time for all the states capital of the 36 states of the federation and the Federal Capital Territory.
The Ramadan fast commenced on May 27 and would be in its 29th day on June 25.