✅ NEW - get your business listed and your information shared across social media.
The Nigeria Governors Forum has warned Speaker of the House of Representatives, Yakubu Dogara to stop attacking state governors.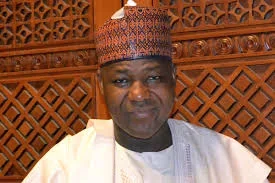 Abulrazque Barkindo, Head of media and public affairs at NGF secretariat, stated this in a statement in Abuja, the News Agency of Nigeria (NAN) reports.
Of course, governors are human and can therefore not be adjudged to be all perfect, but the governorship institution is an integral part of this democracy, just as the House of Representatives.
"If the Speaker continues in this path of disparaging governors, he may ultimately endanger this same democratic process that brought him national prominence.
"It may interest the speaker to note that at the last Governors Forum meeting of April 17, governors agreed to sign into the Open Governance Partnership (OGP).''
"This in summary means that the era of using governors as punching bags to score cheap political points is over.''