The Nigerian Army has defended its use of fire power in the wake of attacks from protesters in the capital, Abuja.
The Army has previously tweeted photos of wounded soldiers who suffered from rock pelting religious protesters seeking the release of their detained leader.
The new defense is interesting as the army chose to go across the ocean to the United States. The army's official Twitter handle shared a video by US president Donald Trump. It's caption was simple: "Please Watch and Make your Deductions.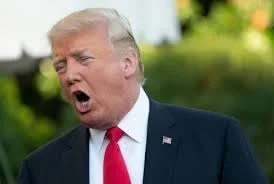 Read More
[1104]