✅ NEW - car park, swimming pool, 24 hours light/security and more.
Nigeria's Minister of Transportation, Rotimi Amaechi on Tuesday said that the country is currently in a situation where there is no money to run the government.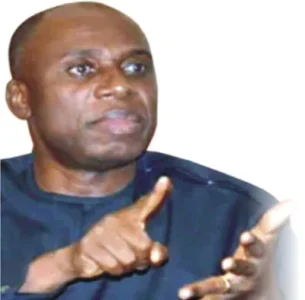 Amaechi while answering questions at the forum of the News Agency of Nigeria (NAN) in Abuja equally appealed to Nigerians to be patient and give the administration more time to achieve its objectives.
He said; "We encountered challenges; were we expecting to encounter those challenges? yes; did we think that we will meet the quantum or volume of those challenges?
"We didn't anticipate that things were this bad. We thought you go to government and there would be money for you to run government and others.
"Now you have the situation where there is no money to run government. I hate to use the word difficult; I hate to use the word impossible but we met things close to difficult and impossibility.
"That is why Nigerians are impatient; they want to see results and for them, change is not about change in structure, it is about change in their pocket.
" What I usually say to people is that we beg you to give us time; we will achieve our objective if you give us time and we will both thank God for that opportunity.''
He gave an assurance that money recovered from the ongoing corruption fight, would be used to provide infrastructure.