✅ NEW - car park, swimming pool, 24 hours light/security and more.
Officers of the 19 Battalion of Nigerian Army, Delta has arrested a middle-aged man suspected to be a member of the Boko Haram sect in Sapele, Delta.
The suspect, Bukar Abacha, was arrested shortly after he arrived the popular Hausa quarters in Sapele.
A senior army officer who did not want his name mentioned, said on Thursday that a member of the Arewa community gave the information to"Operation Pulo Shield.''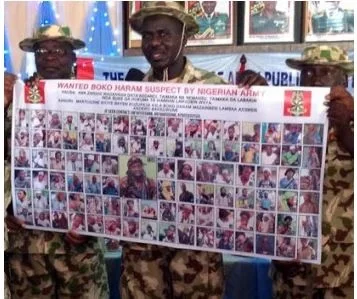 The Borno-state born suspect was, thereafter, handed over to the Army Headquarters in Abuja for further interrogation, the senior officer said.
The officer said that the suspect was on the wanted list of the army.
The News Agency of Nigeria (NAN) reports that the army pasted lists of names, containing 100 wanted Boko Haram suspects in some strategic places in Sapele metropolis
Source:
Vanguard