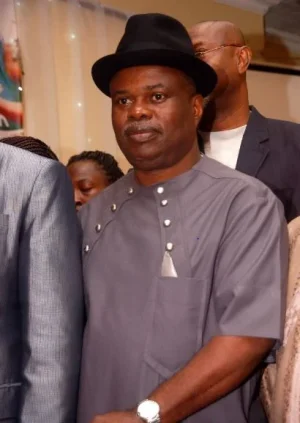 President of the Athletics Federation of Nigeria(AFN) Solomon Ogba believes that the country is in a new era where Nigerian athletes are moving from mere competitors to now being winners.
Ogba who has been overseeing the transformation process at the AFN,added that the current crop of athletes can be dubbed as the golden era following their great exploits for the country.
Last year in Moscow,Nigeria was able to win two medals at the World Athletics Championship for the first time in 14 years,and equally had a good outing at the 2014 Commonwealth Games in Glasgow.
"We know the simple truth; now is the golden time. Athletes in the current dispensation are winning medals and not just have two in the final race without any medal," Ogba was quoted to have said on The Punch.
"They are setting and breaking records and we are all witnesses to that fact just as we know the competition is stiffer now and our people are recording quality time. I would rather we looked at how we can get better than keep talking of the past."
The AFN boss further thanked people for the support they have been getting,but noted that they still have work to do.
"We thank everyone, particularly the media for their support but we believe there's room for improvement and that is what we intend to pursue going forward."