✅ NEW - car park, swimming pool, 24 hours light/security and more.
The naira has hit yet new record lows this morning as the currency continues to slide as the 251st edition of the Monetary Policy Committee (MPC) of the Central Bank of Nigeria (CBN) underway.
The Nigerian currency has dropped a further 1 per cent against the greenback this morning to a new all-time low of 308 naira per dollar, according to a Financial Times reports.
The rate is just about 55 per cent weaker than the 198 level it was pegged at for 16 months.
The naira plunged 40 per cent in one day following the scrapping of the peg but abruptly stabilised and hardly moved for three weeks, leading analysts to assume the central bank was still keeping a tight grip on the currency.
Related: CBN Monetary Team Meets Today To Discuss Recession, Rising Inflation, Others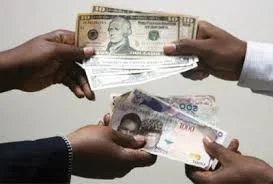 Last Thursday, the parallel market rate stood at 370 naira per dollar, according to JPMorgan, while the official rate was waving around 298 - 300.
Some analysts have highlighted the shortage of dollars as one of the drivers of the naira's renewed slide.
Sonja Keller and Yvette Babb at JPMorgan say the central bank has "stepped away from the foreign exchange market for the first time since adopting the floating exchange rate model, refraining from selling dollars to the market".
Last edited by a moderator: