✅ NEW - car park, swimming pool, 24 hours light/security and more.
Dr. Ngozi Okonjo-Iweala, Nigeria's former Finance Minister has revealed her thoughts on how Donald Trump's presidency will affect Africa.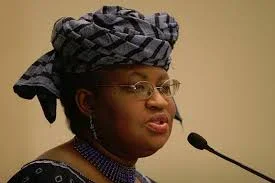 Speaking in an interview with BBC on the sidelines of the World Economic Forum (WEF) in Davos, Switzerland, Okonjo-Iweala said "There are two schools of thoughts, but one very interesting one, to which I subscribe is that; maybe Africa is not top of the agenda for the incoming government, therefore, that could really provide a chance for Africa to craft its own narratives."
"To make it known that African countries are really much more interested in taking charge of their own destiny and trying to find ways to do it. Look, people in developing countries are not just sitting, waiting for people to bring aid, we now have a changing dynamics, particularly with our young people.
"If you look at the millenials, they are asking a different question; they want to know how they can really use what is here to catalyse the change that is needed to make developing countries, who are already contributing quite substantially to global growth to do even more."
"There are also those who are a little bit worried, that the continent may not get the attention it needs on the global stage.
"And say what you may, if you look at 2030, 2050, Africa cannot be left behind, because the implication for the rest of the world are just too enormous. In terms of the demographics, the potential market it presents."