The All Progressives Congress in Ondo state may be in for another re-rerun primary election in state as the election appeal panel has, in a 16-page report, recommended the cancellation of the September 3, 2016 in-house election that produced Mr Rotimi Akeredolu (SAN), as the party's flagbearer for the governorship election in the state.
The panel also recommended that a re-run primary should be held immediately to beat the deadline set by the Independent National Electoral Committee (INEC) and also advised the national leadership of the party to, in conducting another primary, make use of the delegates' list which was distributed to aspirants in Abuja, before the primary elections.
The report was signed by head of the committe, Mrs. Hellen Bendega, Mallam Musa Umar and another member, Nikky Eze.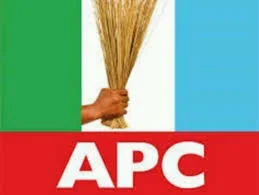 It would be recalled that 24 aspirants participated in the primary which was supervised by Jigawa State governor, Abubakar Badaru.
The committee further recommended that a final and properly harmonised list acceptable to all contenders should be compiled after elections and that the delegates' list should be released ahead of the primary, to prevent a situation where it could be doctored in favour of an aspirant and also allow adequate time for the take off of elections.
The committee received six petitions from three aspirants,
Chief Olusola Oke, Dr. Olusegun Abraham and Prof. Ajayi Boroffice as well as the chairman of Ondo Central APC, Mr. Adegboyega Adedipe, his Ondo East counterpart, Mr. Akintunde Temitope, and Mrs. Toyin Ajinde, a delegate, during its sitting.