The Anambra Central Traditional Rulers' Council on Wednesday praised the Federal Government for approving the award of the contract for the establishment of the Onitsha-Ifitedunu 132KV electricity transmission line.
The project is meant to create more opportunities for further industrialisation of the South-East zone of the country.
The Chairman of the council, Igwe Chukwuemeka Ilouno, commended the Federal Government in an interview with the News Agency of Nigeria (NAN) in Ifitedunu, near Onitsha in Anambra.
He confirmed having access to the plan and design of the government on the project and that all efforts were being employed to actualise this.
The Igwe called on investors to look in the direction of his domain and take part in the establishment of industry saying ``look the way of Ifitedunu because as soon as we can have 24 hours supply of light (electricity), you have every reason to come and invest in Ifitedunu.
``Therefore, we thank the Federal Government; we are already gearing up, getting ready to receive the world because this is where to invest and reap the benefits of your investments.``
NAN recalls that the Federal Executive Council on Aug. 27 approved the award of the N1.8 billion contract.
According to Ilouno, who is also the traditional ruler of Ifitedunu community, thinking up the project, approving it, and awarding the contract for it shows the determination of the Federal Government to encourage industrialisation in the South East zone.
The monarch expressed the council's happiness with the Federal Government's effort at providing infrastructure to support the ``self-employment orientation of the people of the South East, especially Ndi-Anambra``.
The project is scheduled to take 24 months, after which it is expected to benefit more than 40 Anambra communities including Onitsha, Obosi, Ogidi, Nnewi, Oraifite, Ozubulu, Abagana, Ifitedunu, and Awka, most of which are seen as industrial hubs.
#Onitsha #Obosi #Ogidi #Nnewi #Oraifite #Ozubulu #Abagana #Ifitedunu #Awka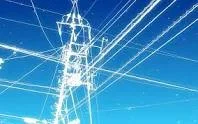 [1277]