Work on the multimillion naira Federal Polytechnic of Oil and Gas Structure, Ekowe, in Bayelsa, will be completed before June this year, Mr. Kalu Otisi, the Head of Press and External Relations of the Petroleum Technology Development Fund (PTDF) told newsmen in Abuja on Monday.
He said the polytechnic was one of the special projects being implemented by the agency in the Niger Delta and that the plan was that President Goodluck Jonathan would inaugurate the project before the next academic session.
He explained that the project was conceived to provide specialised oil and gas training for the development of middle-level manpower requirement of the petroleum sector.
He declined to disclose the cost of the project but said that it was located in the Niger Delta area "for proximity to oil exploration and exploitation in upstream and downstream operations.
He explained that PTDF undertook the polytechnic project because it realised that overseas scholarship scheme had great financial implication on the economy.
According to Otisi, the development of the polytechnic would reduce the amount spent on overseas scholarships by the government.
He said that when operational, the polytechnic would train most of the needed oil industry manpower locally.
This will not only save cost and the scarce foreign exchange requirement but also add value to the world-class institutions and facilities being developed and upgraded by the Fund.
Other intervention projects by the Fund, Otisi said, included the comprehensive infrastructural and faculty upgrading at the Petroleum Training Institute, Effurun in Delta and the National Centre for Skills Development and Training in Port Harcourt.
"We are also establishing an oil and gas research centre and museum in Oloibiri, Bayelsa to uplift the status of the community where oil was first discovered in commercial quantity in Nigeria and bring it to international recognition.
"It will serve as a learning centre for technology application and research as well as a museum to preserve the historical artifacts in the evolution of the Nigerian petroleum industry," he added.
Outside the Niger Delta, he said the PTDF was building and upgrading other oil and gas institutions and facilities, including the National Institute for Petroleum Policy and Strategy, Kaduna.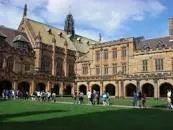 [1440]