Nigeria's House of Representatives resolved last Wednesday to investigate claims earlier in the month by Nigeria's inspector-general of police, Solomon Arase, that 90,000 police officers have been "lost" to the Boko Haram insurgency since 2011.
"Based on the figure at disposal, we have 90,000 widows. So invariably, that can be translated to mean that we have lost about 90,000 officers and men since the commencement of the insurgency four years ago," the inspector-general reportedly told police officers in Sokoto on 11 November.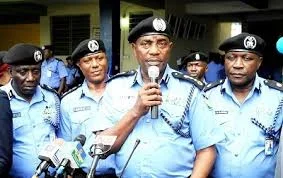 The claim was widely repeated and shocked politicians and commentators. "For us to lose that number of policemen is a monumental loss and very unfortunate," Nasir Ahmed, an All Progressives Congress (APC) representative for Katsina, was quoted saying in the House last week. Ali Patigi, APC representative for Kwara, added: "I will urge that this matter to be thoroughly investigated because losing 90,000 policemen is no mean misfortune for a society."
So is the inspector-general right? Could the Nigerian police really have lost so many men in such a short time? (Even setting aside the fact that the inspector-general is wrong about the time-frame - Boko Haram began its violent insurgency in 2009, and not 2011 as Arase said.)
Continue reading
[984]