Mr. Mohammadu Buhari just inaugurated the Federal Executive Council and his cabinet in order to hit the ground running.
Despite the dwindling economy, unemployment, corruption, the president succeeded in assigning portfolios to all the ministers, though merged ministries together to drastically cut cost of governance still the 36 ministers and Minister of state will receive Federal salary at the end of the money. It will be recalled that the president has also shunned Ministers to do away with retinue aides, foreign trips that are not work related and be cost effective in the administration of various ministers.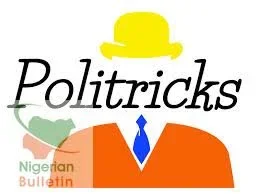 People wonders, among all these ministers, who will take the bull by the horn to follow Mr. President anti corruption campaign of openly declaring his/her assets and/or cutting of their take home pay.
As Nigeria and Nigerians within the next few weeks, take a closer look into the administration and ministers activities, we expect actions and support of the president's cost effective governance policy at all levels.
What do you think? Who among the Ministers or Ministers of state you think is bold enough to declare his asset.
Who do you think can confidentially relay his wealth to the public and who cannot?
Last edited:
[5783]