✅ NEW - car park, swimming pool, 24 hours light/security and more.
Pope Francis has condemned the murder of Fr Jacques Hamel, which took place on 26 July 2016, in the Church of Saint-Etienne-du-Rouvra in Rouen.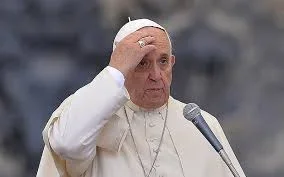 Fr Hamel was killed by two men claiming to belong so-called Islamic State. Conducting a mass for the dead priest, Pope Francis said, ''this is a story that repeats itself in the Church, and today, he said, there are more Christian martyrs than there were at beginning of Christianity."
"Today there are Christians who are murdered, tortured, imprisoned, have their throats slit because they do not deny Jesus Christ.".
"This history, continues with our Father Jacques: he is part of this chain of martyrs. Father Jacques Hamel was slain as he celebrated the sacrifice of Christ's crucifixion. A good man, a meek man, a man who always tried to build peace was murdered. This is the satanic thread of persecution".
"What a pleasure it would be if all religious confessions would say: 'to kill in the name of God is satanic'.