✅ NEW - car park, swimming pool, 24 hours light/security and more.
The Cable Newspaper, an online medium has uncovered corruption and failures on the part of the Queens college management and Nigerian government that led to the death of three students.
The three students - Vivian Osuinyi, Bithia Itulua and Praise Sodipo died as a result of negligence, corruption and regulatory failure that prepared the way for the many tragedies at the disposal of the over 90 years old school in Lagos.
TheCable in a investigative report spoke with more than a dozen people in the aftermath of the gastroenteritis epidemic that broke the heart of a nation and for which nobody has been brought to book.
The medium revealed that between January and March 2016, many students of the school fell ill and were admitted to the sickbay of the school. The situation was so bad that the clinic was filled up completely. However, the situation didn't get to the public then because there was no casualty.
However, in January, 2017, some concerned parents had approached the school's management following complaints from their wards.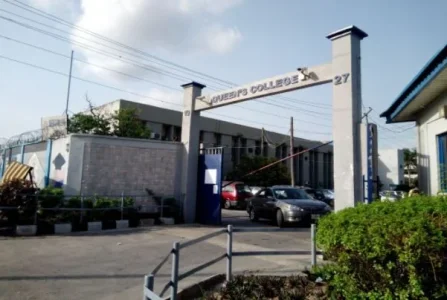 Many of them explained that their daughters had reported different forms of infections and some among them had even been hospitalised during the period the school was on break in December.
Despite their pleas and appeals, the principal, alongside other members of the school management, did not pay much attention to their apprehensions and complaints.
Barely two weeks later, more students started falling sick. Interestingly, their ailments and symptoms were similar.
The girls were manifesting signs of skin, vaginal and abdominal infections. They were also stooling and vomiting. These were traced to the conditions in the school.
But the college's health facility could not cope with the number of students who came for treatment. Its capacity had been overstretched.
Read More:
INVESTIGATION: How Queen's College students died tragically from years of corruption and negligence