Over 20 armed robbers invaded several streets at Isale-Oja area of Agege, Lagos State on Sunday morning. In their wake, they left sorrow, tears and blood. The bandits shot dead a father of two and raped three girls, according to the NewTelegraph.
The daredevil robbers, who started their operation from Capitol Road, raided over 30 buildings in different areas and dispossessed victims of valuables. Residents of some of the streets said the robbers operated unchallenged for hours. They said they called police, but police did not show up until the robbers left.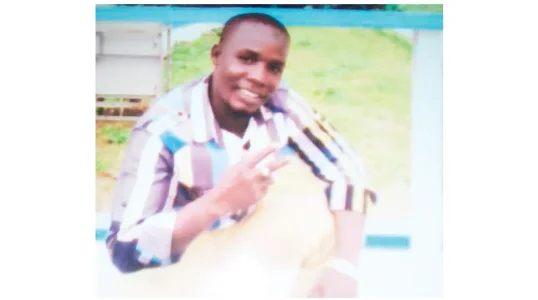 A resident said that the father of two, Usman Muhammed, 30, would have been alive if but for his attempt to stab one of the robbers. One of the bandits shot him. The bullet which killed Muhammed hit a lady in the compound.
The lady, identified as Rabi, is presently battling to stay alive at a private hospital. Another resident said: "The robbers, numbering over 20, stormed the streets in commercial buses and started operation from Capitol Road.
Continue reading
PLACE YOUR ADVERT HERE
Connect with people interested in education, social, crime and health News!
[1356]