✅ NEW - get your business listed and your information shared across social media.
Yakubu Dogara, the Speaker of the House of Representatives, has reacted to reports of passing Sharia bill secretly without debate.
Responding to inquiries on his twitter handle @Speakerdogara Friday evening said, "Bills are always Gazetted before they are scheduled for Second Reading and Gazettes are public documents."
He described as 'crass ignorance' of the legislative process for someone to insinuate that a Bill could be sneaked in and passed.
He said the Bill in question only seeks to amend the provision of the Constitution to make some criminal aspects of sharia law applicable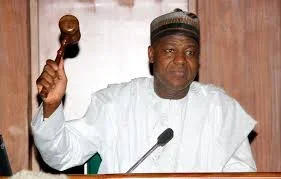 The speaker explained that being a constitutional amendment Bill, the "Bill is not a regular Bill that can be said to have passed second reading, passing it only meant it's in the mill."
According to him, "all such Bills are read and referred to the House Special Ad-Hoc Committee on Constitution Review for Legislative fireworks", and that "only the House Special Ad Hoc Committee on Constitutional review can propose a final Bill on constitutional review."
"As it is there no proposed Bill from the Ad Hoc committee yet. So the Bill in question is just a working document. Those talking about sneaking a bill are either ignorant of the process or plainly mischievous", he said