As the third-largest Emirate, Sharjah is not as widely known as Dubai or Abu Dhabi, which have both prospered as centres that attracted foreign capital and foreign citizens to its property market and the wider economy alike. Sharjah is aiming to join the club by creating indispensable infrastructure for the rich—a private jet terminal.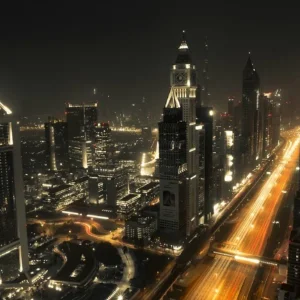 The world's jet-set is the target audience
While it cannot be considered as important a financial centre as for instance Dubai or Abu Dhabi, Sharjah can offer uncrowded beaches and its fair share in the country's cultural life. Using that capital, it now aims to make competition to both Dubai and Abu Dhabi in attracting the world's rich. With that in mind, it has commissioned the British company "Gama Support Services" to build a new terminal for private jets at its airport.
Accompanying the drive to improve infrastructure, there has also been widespread investment into real estate across all sectors. Properties available on the market are well worth considering, and by far the best
source is Yzer Propert

y
. This portal offers a wide spectrum of available realty across the entire country and various sectors, whether retail, residential or anything else.
The project is still in its design phase, but the Emirate's rulers are confident that it will be a success. 40 000 square meters will be used to build two additional hangars able to fit two Boeing business jets each. Of course the development will not go without luxurious lounges, duty-free shops and hospitality units to cater to any wish.
For anyone looking to celebrate a special occasion in the Emirate, however, there will be a small catch. Sharjah is known for its rather conservative policies and there is an almost blanket ban on the sale and consumption of alcohol. The business-jet terminal, however, will be an exception and alcohol will be consumed there without any special license.
The local real estate sector is doing better than its neighbors
The economy of the UAE has received a hit during the global economic crisis and its real estate prices are still in the process of recovery to its previous levels. In fact, there has even been a decline in both purchase and rental price levels throughout 2017, with the exception of a few special areas.
Be it residential or commercial, the Emirate's property market is faring far better then its abovementioned fellow Emirates. House rental rates have been reported to have risen by 12% in the first half of 2017, to the surprise of many. The local government is also an active player in the local real estate sector, creating incentives for development projects it considers in line with its aspirations to make the Emirate a worthwhile competition to its neighbors.
The city is also becoming increasingly welcoming to its foreign residents, which make up 80% of the inhabitants in the United Arab Emirates as a whole. Since 2011, there is even a Russian-Orthodox church. It is also an important educational centre with two universities. There is great potential in this Emirate in the near future, as its ruling class is determined to make it as attractive to tourists and investors alike.