✅ NEW - get your business listed and your information shared across social media.
The Ali Modu Sheriff faction of the Peoples Democratic Party, PDP has revealed that it was former President Goodluck Jonathan's idea to release boko haram commanders in exchange for the kidnapped Chibok school girls.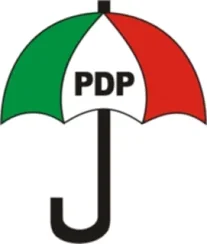 Deputy National Chairman of the party, Dr. Cairo Ojougboh, said during a press briefing in Abuja. Ojougboh said, "Ladies and gentlemen, I am proud today to tell you that I was the one who was nominated to negotiate the release of the Chibok girls.
"And we held a series of meetings, the International Red Cross, the Embassy of Switzerland; we took these representatives of the Boko Haram to the international Red Cross, and to the Ambassador of Switzerland, they gave us time, they studied what information we had and they approved it.
"We took the information to Mr. President and Mr. President said that whatever it would take to release the Chibok girls, any swap that these people demand, he approved it. Jonathan approved it.
"So to say that the swap of Boko Haram girls with prisoners is not necessary, I will tell you that it was PDP government that initiated it."