✅ NEW - car park, swimming pool, 24 hours light/security and more.
The federal government has threatened to deal with telecom operators over the way and manner Nigerians, especially women, are being treated in their bid to comply with the Nigerian Communications Commission (NCC) directive on the registration of the subscriber identification module (SIM).
A statement by the special assistant on media to the minister of communications, Mr Adebayo Shittu, Mr Victor Oluwadamilar, said that this has become necessary, following the barrage of complaints by telecoms subscribers across the country.
According to him, "The minister's office had been inundated with complaints from Nigerians, particularly women in veil, over the way they were being treated, sometimes humiliated, by the workers of telecommunications companies nationwide.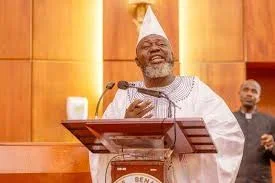 "In some of the complaints, women in pudah were required to remove their veils in public despite requests by such women that a place should be provided for them away from public glare and for only female officials to attend to them. All entreaties by these women failed, rather they were allegedly accused of being Boko Haram agents and refused registration after several altercations ensued in some of the registration centres."
He noted that Nigerians deserve unreserved apologies from the concerned telecoms companies, saying that it is inhuman and unacceptable to treat Nigerians in such a cruel manner as it is a universal maxim that the right of even minorities are respected worldwide.
Source: Leadership Newspaper