The Minister of Aviation, Ms Stella Oduah, has directed the contractor handling the remodeling of the Jos cargo airport to complete the project in 30 days or face ``severe consequences''.
Oduah gave the directive on Monday in Jos while inspecting the project.
She said the contract, which was awarded to Waland Services Ltd., had ``dragged for too long'', and declared there was no more time to waste on the project.
``The project is in line with the design of the airport, but we are not happy with the pace of the work," the minister stated.
She noted that much of the work on the project, aside from the ceiling, painting and fittings, had been completed, saying ``there is no need for further delays in completing it''.
Oduah, however, expressed satisfaction with the quality of work on the job and urged the contractors to maintain the standard.
She said the cargo terminal at the airport would boost economic and agricultural activities in the state when fully operational.
``The value chain that will emanate from the terminal is immeasurable. You are going to have new world-class commodities coming out of different rural areas.
``We are also going to have connectivity that is commercial-based and you are going to have a bottom-up growth in the economy of the state," the minister added.
Oduah debunked reports that the State Security Service (SSS) officials attached to the airport had been withdrawn.
``It is not true that the SSS officials have been withdrawn from the airport. We need them in our terminals. They are there and will remain there," she said.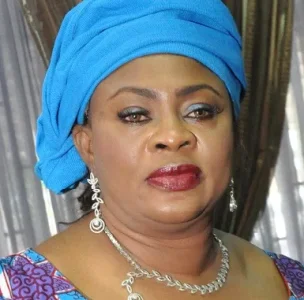 [1398]