Oladapo Olaitan Olaonipekun popularly known as Dagrin is no doubt one of the best lyricist to come out of Nigeria. Apart from the fact that this bundle of talent have been in the industry for so many years before he finally got his breakthrough, his sudden death at the peak of his career still remain mystery to so many people till today
Here are top amazing facts about the deceased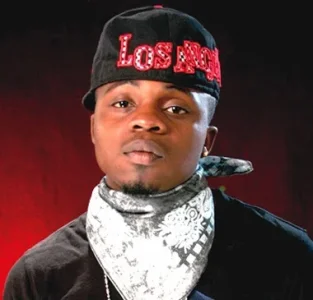 1 Dagrin's album, CEO, was the most successful rap album of 2009, and one of the most successful hip-hop CDS of all time in the history of Nigeria music industry.
2 His gimmick laughter on song according to him, means is mocking the beat and no beat he get to listen to that he can't flow on.
3 Dagrin recorded a track for Kennis music some years back, but was played for the first time on radio edition of their programme prime time Africa, after he passed away.
4 The tragically prophetic song titled "If I die" was recorded on February 5th 2010 and was the last song he recorded before he passed away.
5 His first international show was billed to hold at Indigo, 02 in London April 30th 2010, but he passed away before the date.
6 His Nissan Maxima was just two weeks old at the time of the crash
7 Dagrin preferred spirits to wine
8 He received more airplay on radio, television and gain more popularity after his death.
9 He featured on over 30 songs for different Nigerian artiste that turn out hit i.e Y-Q, Kenny Saint Brown, Jazzman Olofin, 9ice, Dipp, Ajuju, e.t.c
10 His close friends are Y-Q, Sossick and DJ Zeez
11 He was admitted at Luth on Thursday April 15th 2010 and the resident doctors went on strike at 12am that same day.