The Nigerian military successfully launched attacks on Boko Haram terrorists in Gulak community, Adamawa state on Sunday November 29th. This is contained in a statement released by the Nigerian Army Acting spokesperson, Sani Usman. The statement added that the troops also killed 3 Boko Haram terrorists, while quite number escaped with gun shot wounds.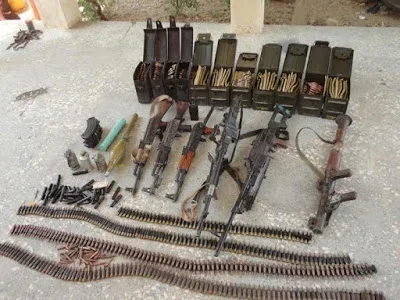 A Toyota Hilux, 1 PKM gun, 1 General Purpose Machine Gun, 3 AK-47 rifles, 1 Rocket Propelled Grenade tube and 1 Rocket Propelled Grenade bomb were recovered by the troops. Other items recovered includes 1 Charger, 7 Boxes of 7.62mm Link, 1 GP 340 Hand Held Radio, 4 Boxes of 7.62mm X 54mm Ammunitions, 3 Anti Riot Hand Held Grenade, as well as 30 Cleaning Kits, 2 Packets of Artillery Primers and 97 pieces of Zela fuse.
The statement also added that troops at Gajigana were attacked by the sect members in which a soldier lost his life.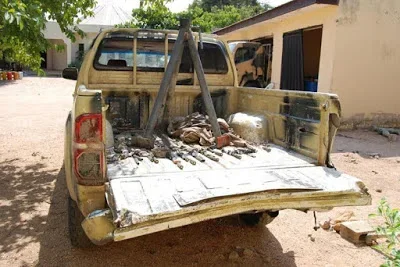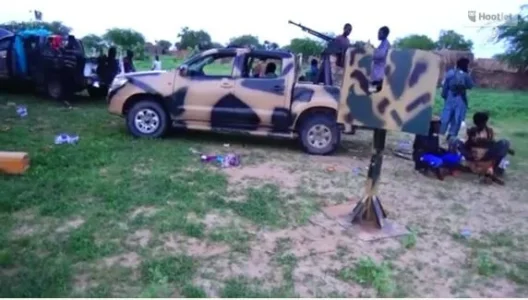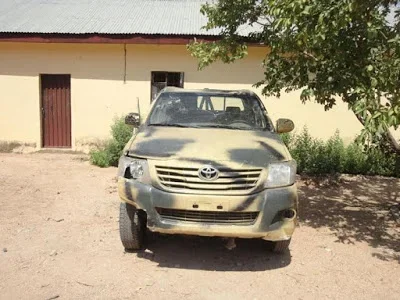 [3216]