A major confrontation capable of further embarrassing Nigeria at the 2016 Olympic Games appears to be brewing between members of the Dream Team VI and officials of Nigeria Football Federation over a cash gift from a Japanese doctor.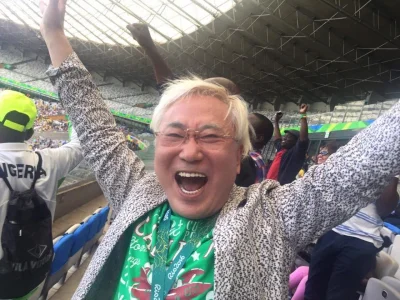 The donation, totalling $390,000, came from Katsuya Takasu, a plastic surgeon and football enthusiast, to boost the morale of the Nigerian players who have been bogged down by financial inadequacies.
Mr. Takasu said the team coach, Samson Siasia, and its captain, Mikel Obi, should each take $200,000 and $190,000, respectively.
But out of the blue on Saturday afternoon, reports emerged that some NFF officials had 'hijacked' the process and demanded that Mr. Takasu must hand the money to them for onward disbursement to team members.
Idah Peterside, a sports analyst and former goalkeeper for the Super Eagles, was amongst the first persons to raise the alarm on social media.
"More trouble in the dream team camp….the money from the Japanese man to the dream team.has been hijacked by the NFA (he meant NFF)," Mr. Petersaid said. "They want to use the money to pay the coaches as salaries. Bitrus Bewarang was sent to get the money from the Japanese, but the players say it's their money."
Mr. Peterside's alarm elicited immediate response from Nigerians who said the NFF had no business fiddling with the donation because its conditions were clear, and many condemned those responsible for the controversy as greedy and shameless.
"There's greed. Then, there's corruption. And there's that condition of having no capacity for shame whatsoever," tweeted Gbenga Sesan, a capacity development expert.