✅ NEW - car park, swimming pool, 24 hours light/security and more.
SoftBank Group Corp. and a group of investors will value Uber at $48 billion, roughly 30% lower than the $69 billion that investors valued the company at during previous fundraising rounds.
The deal would allow Softbank to purchase up to $9 billion of Uber stock from existing shareholders in a tender offer. Softbank also plans to invest $1 billion directly in Uber, at the $69 billion valuation.
This is coming as a local court ordered the company to stop providing its taxi service in Israel after a month of operations.
Uber began working in Israel in late 2016, but only on a pilot basis. Full-scale operations started just over a month ago. The Israeli court decided in favor of local competitors including Gett, formerly known as GetTaxi.
In its moves to expand globally, Uber has faced various setbacks. The company lost several billion dollars in China before selling the business to local competitor Didi in 2016.
Uber surrendered the Russian market by agreeing to becoming part of local Yandex taxi service in a July merger.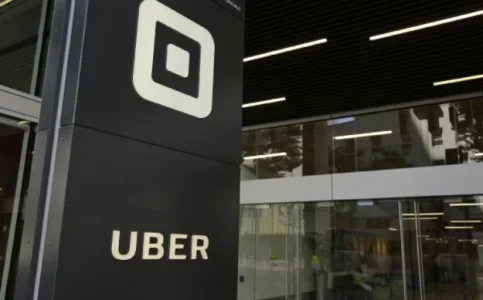 The official price of Softbank's tender offer is expected to be announced next Tuesday.
"SoftBank's expectation that it can get shareholders to part with their shares at about $50 billion builds in all the negative news," says Kirk Boodry, an analyst at New Street Research told
Bloomberg
. "All of this over the past year has contributed to the downside."
With Uber's IPO not expected to come before 2019, many early Uber investors are eager to cash in some of their shares in what has become the world's most valuable privately held tech startup. But it's not yet clear whether those investors will agree to sell their shares to Softbank at the discounted price.
SoftBank is eyeing Uber shares after a rocky 2017: Besides the hack and resignation of former CEO Travis Kalanick, the ride-hailing company has lost ground against its biggest U.S. competitor and faces a high-profile lawsuit from Waymo, the self-driving unit of Alphabet Inc.
Uber and Softbank representatives declined to comment.