✅ NEW - get your business listed and your information shared across social media.
The United States of America is set to diversify its means of power generation by resorting to wing energy.
The country's wind power sector is on track to provide 10% of the country's electricity by 2020, according to the American Wind Energy Association (AWEA)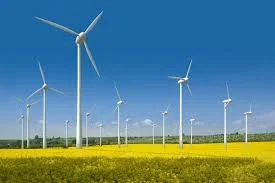 .
Attending the AWEA WINDPOWER 2016 Conference and Exhibition, being held in New Orleans, executives of the aassociation said that if technology development continues to lower costs, wind power will stay on pace to supply 10% of the country's electricity needs by 2020.
"We've built an American success story that creates jobs, cuts carbon pollution, and cuts costs for American consumers," said Tom Kiernan, CEO of the AWEA.
"To continue this success by installing at least eight gigawatts a year through 2020, we need our 88,000 workers to share our story with elected officials, the communities that host our projects, and with all the young people throughout the country." Renewable technology "Wind is winning," added Chris Brown, President of Vestas America, and recently-elected board chair of AWEA.