Atletico Madrid forward, Antoine Griezmann and Leicester City's Nigerians midfielder, Wilfred Ndidi, have been named busiest football players in Europe in the concluding season.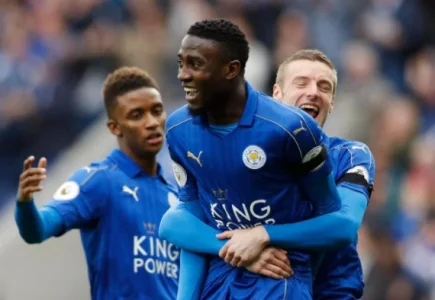 According to the International Center for Sports Studies, EIES, Griezmann played 63 games this season racking up 5,454 minutes on the pitch, making him the most used player in Europe.
The Frenchman played all but two league games and racked up 12 Champions League matches combined with domestic cup and international appearances to top the heap of most minutes played.
Also, Leicester City's Ndidi played 61 games racking up 5,290 minutes, while another Atletico player, Koke, came third with 62 games (5,274 minutes).
The study counted all games from players in the top five leagues in Europe: England, France, Germany, Portugal and Spain.
The CIES is located in Neuchatel, Switzerland, and was created as a joint venture between FIFA and the local university.
[2272]