Asiwaju Bola Tinubu, All Progressives Congress, APC, national leader, has described the sudden death of Prince Abubakar Audu as sorrowful and shocking.
In a statement he personally signed, Tinubu said Audu "died before his time. This is a wrenching loss that saddens me greatly.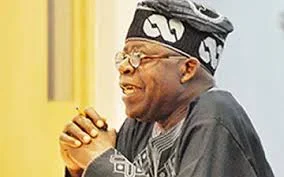 "Prince Audu's death reminds us of our mortality. None of us are on this earth forever. While here, we must make positive impact. We must strive towards good.
"As was his character, Prince Audu gave his all during this election campaign because he wanted to move Kogi to a better place.
"His death is painful and has stunned us his friends, political associates and particularly his family.
- Dailypost