✅ NEW - car park, swimming pool, 24 hours light/security and more.
Negotiations between the Nigerian government and the Islamist Boko Haram sect aimed at securing the release of 200 abducted girls have not been jeopardised by a surge in violence, Aminu Wali, Nigeria's foreign minister said on Monday, according to the StreetJournal:
"There are still negotiations going on and we expect a lot of progress to be made. Soon we will announce exactly where we are," Wali told journalists after meeting French Foreign Minister Laurent Fabius.
Nigeria's military announced a ceasefire 10 days ago ahead of the negotiations, but since then bombings, killings and kidnappings have continued in Africa's top oil producer.
"Boko Haram are saying that those ones (attacks) were done by other rogues and criminals … Kidnapping has being going on in Nigeria for some time … by miscreants," Wali said, adding that "dissidents of the main Boko Haram body" were trying to scupper the ceasefire.
click here to read more
#BokoHaram #Nigeria #Chibok #BringBackOurGirls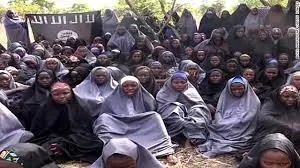 Last edited: