President Muhammadu Buhari-led federal government will employ an additional 350,000 graduates in 2017.
The graduates will be employed under the N-Power Volunteer Corps, a component of the government's Social Investment Programmes.
The Senior Special Assistant to the Acting President on Media Publicity, Mr. Laolu Akande, disclosed this in a statement on Sunday.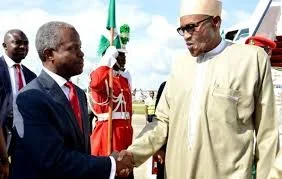 Akande said President Muhammadu Buhari had requested an appropriation of N157.75bn in the 2017 budget estimates for the N-Power scheme.
"350,000 unemployed graduates more would be hired and trained, alongside 50,000 non-graduates youths to be engaged as artisans and in other creative ventures," Akande said.
He explained further that under the N157.75bn also, a sum of N4.5bn had been earmarked for science, technology, engineering and mathematics programme to support young Nigerians in building skills in those disciplines.
He also disclosed that about N75bn had been allocated for the National Homegrown School Feeding Programme in the 2017 budget.
He added that N112.2bn had been allocated to the Government Enterprise and Empowerment Programme aimed at providing interest-free loans to 1.2 million market men and women, artisans, youths and farmers.
[2425]